Location : Ascaron (Argent ) North of Tundoria by going around the right side of the mountain (Sacred Mountain) \\ Use a Sacred Snow Mountain ticket and it'll get u right on top of that dw portal.
When? : Every 3 hours, portal stays up for 40 minutes
About the monsters …
On the First Lv :
Level 50 Imaginary Snow Doll
Level 55 Snow Doll Spirit
Level 57 Evil Snow Doll Spirit
2nd stage;
Level 61 Demonic Snowman
Level 65 Demonic Yeti
Level 59 Confused Snow Doll
Boss :
1st stage: Wandering Soul/Snow Lady 55, this lady is so lonnely she's gonna put u in a frozen coocoon for 1 minute and try to rape you. so u better keep your distance and work as a team to remind her your not here for her, but for what got to offer rofl.
2nd stage : Snowman Warlord. Get ready for sumo restling, this lv 65 giant shakes up the earth and knocks up down in secs.
How to enter in the Demonic World?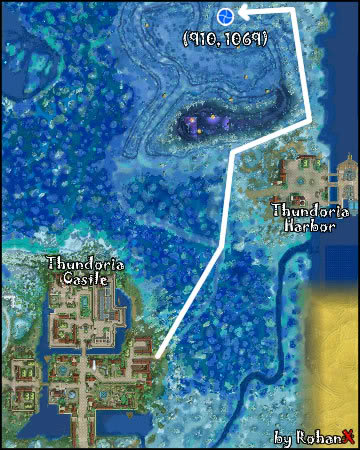 Demonic World level 1
Lvl55 Wandering Soul
Hp
800,000
Exp
81,030
Skills
Kiss of Frost
Brrr! This skill gets a single target frozen for 50 seconds! This means you're unable to move, but you can't be attacked
as well
Tempest Blade
Area of effect damage. Think it as a Champ's Howl, just more powerful.
Drop
Spirit Elixir, Fel Runestone, Chest of Demonic World, Glowing Gem, Spirit Gem, Shining Gem, Refining Gem, Fairy Box
Demonic World level 2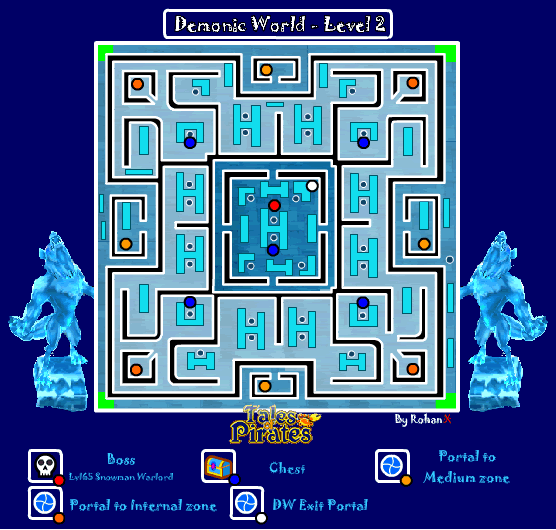 Lvl65 Snowman Warlord

Hp
1,000,000
Exp
118,500
Skills
Earthquake
Area of effect stun. You wouldn't want this to happen o.o
Colossus Smash
Ferocious melee attack.
Drop
Necklace of Snowman Warlord, Kal Runestone, Chest of Enigma, Fiery Gem, Furious Gem, Explosive Gem, Refining Gem, Fairy Box
@yuna
-copied from others-

yunnie




Posts

: 10


Join date

: 2010-01-13


Age

: 27



HAve ticket available in the npc to go to DW portal. At north of dw portal you have a teleporter and a bank. You can save spawn there and later use old ticket

thx for the information


yunnie




Posts

: 10


Join date

: 2010-01-13


Age

: 27





Similar topics
---
Permissions in this forum:
You
cannot
reply to topics in this forum